Mrs. Manassero's Kindergarten class has a finger feast right before Thanksgiving every year. She invites the students' families and we all bring something kid friendly to eat. It is very cute and very fun. The children also sing some holiday songs that they have been learning like-"a turkey is a funny bird, his head goes wobble, wobble. he only knows one funny word, gobble, gobble, gobble!" Unfortunately I missed when Levi's group was singing, but I get to hear him sing this song all the time. I love it when he sings. Here are some photos of the feast.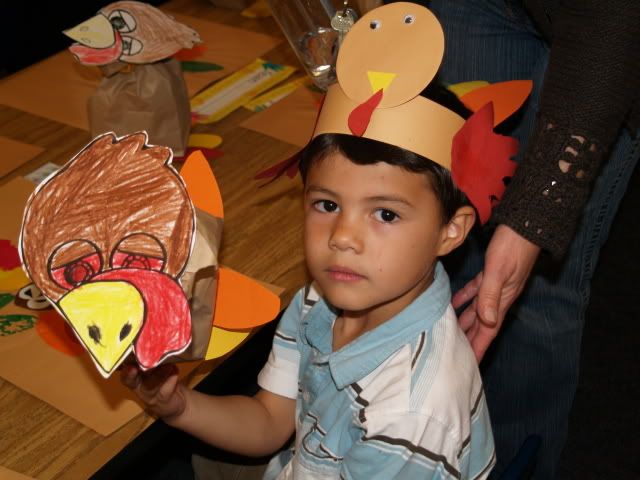 Cutest turkey hat.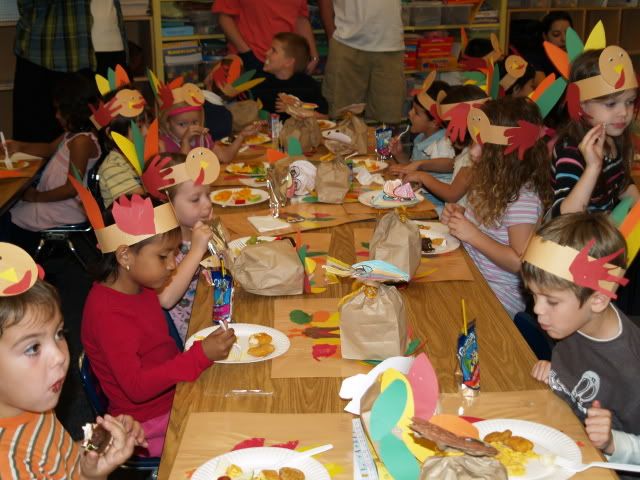 Levi is chowing down back there.


My friend, Leatrice, got Price a plate of food and sat him down to eat. He did a pretty good job of sitting for awhile!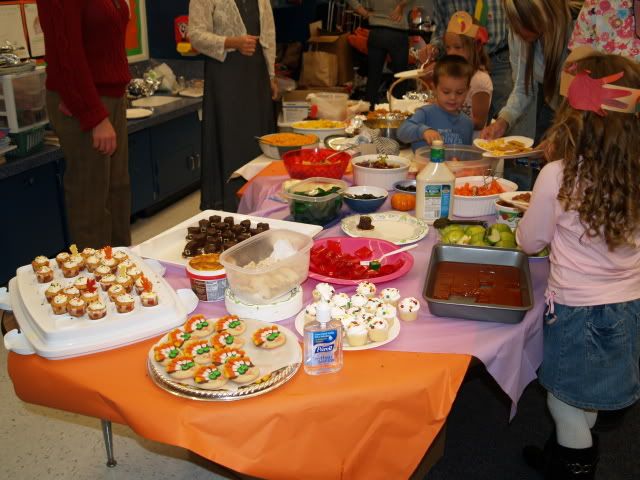 Here is a photo of the great spread. Our favorite was the green jello jigglers brought by Jenna Steed-yum!