I love the colors red and green, therefore my house is decorated in these colors. It is so great for the holidays because the Christmas decorations look like they belong. Here are some of my favorite items this year.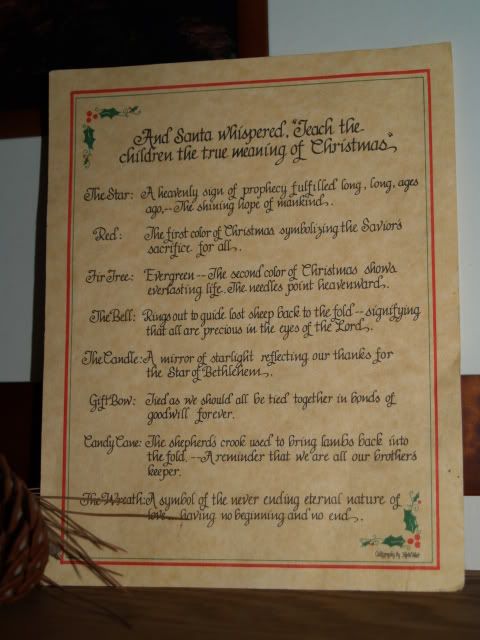 One of my college roommates(Jen) gave me this card one Christmas and I have always loved it. These symbols of Christmas make it more meaningful to me.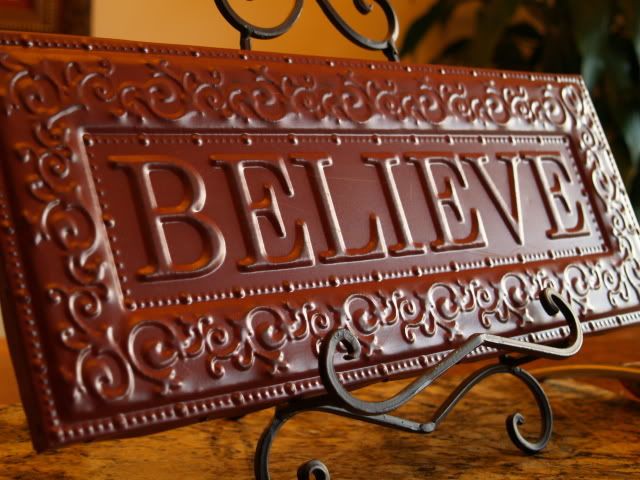 This sign means so many things to me. I love to believe in Santa Claus. I think it is so wonderful to believe in an unconditionally giving person. We should be more giving. I also wish more people believed in the Savior. The gospel truly brings JOY to my life! Just

BELIEVE

!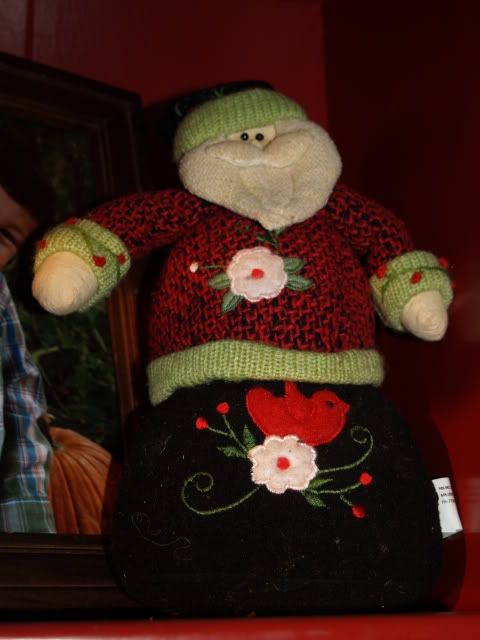 A Santa that cannot be broken. Very good at our house.

My mom gave me a few boxes of paper balls like this one to hang on the tree. They are wonderful because they look so pretty, but since they are made of paper, dropping them is not a problem!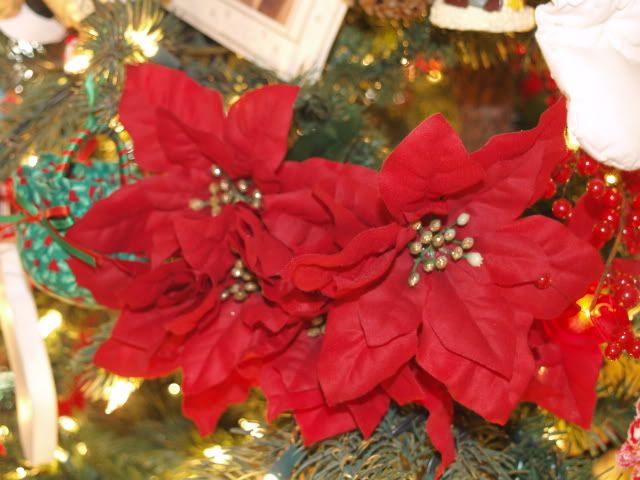 I love poinsettias on the tree!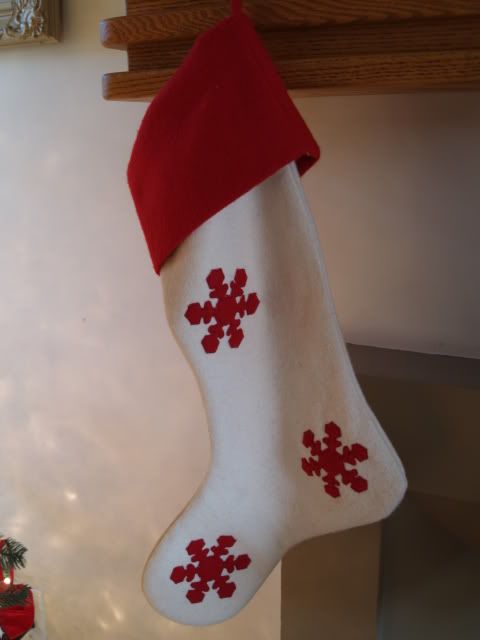 I found these stockings at Cost Plus a few years ago and I think they are darling.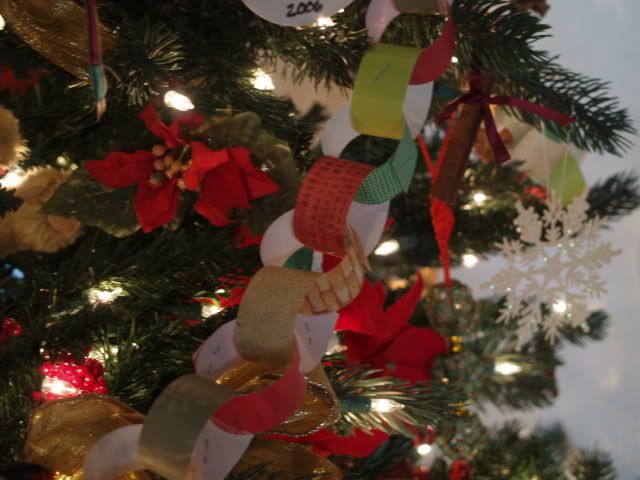 Saw a paper chain in a catalog and had to make one. I love the way this turned out!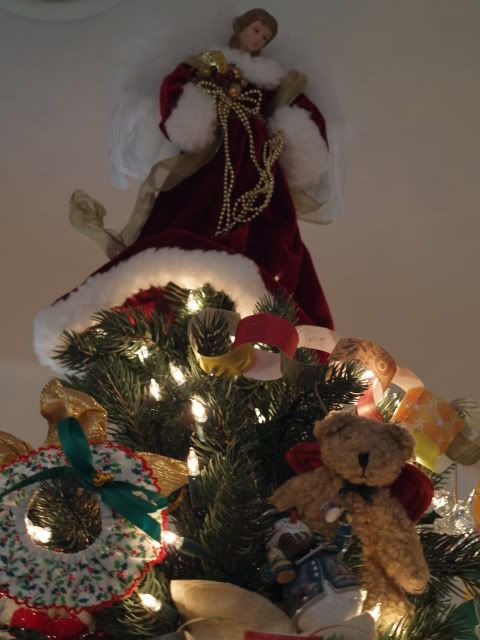 This angel is so perfect in her red dress.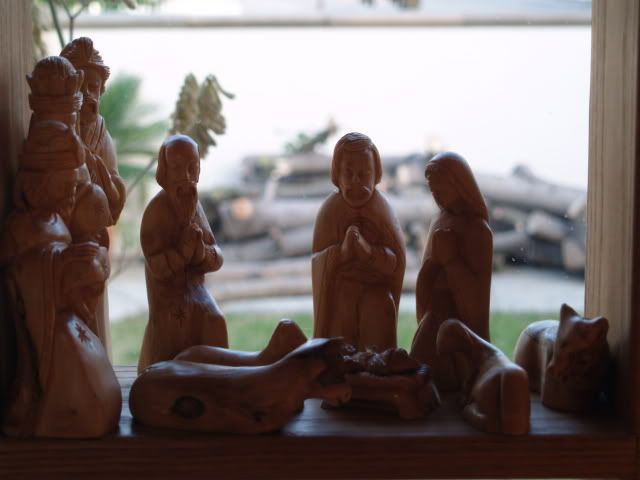 Lance's mom got this olive wood nativity for us years ago. One of Lance's cousins(Carly) went to Jerusalem for a study abroad at BYU and she brought them home for all of us. I don't know how many she brought home, but I know at least 7-one for Mom and Dad and 6 for all of the Sanders kids. Thanks Mom and Carly! It is the best not only because it is pretty, but once again for its unbreakable qualities. It has been thrown all over the house and has not broken yet. Yah, something the kids can enjoy too!

I just love when the tree is all decorated and we turn on the lights and it glows and is so beautiful. We have used the same decorations on our tree for years and every year it makes me so happy. Merry Christmas!