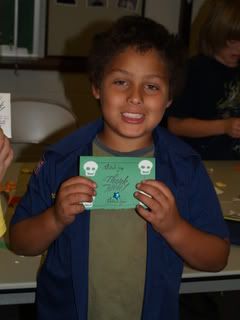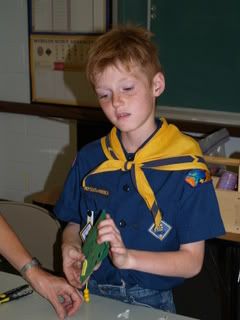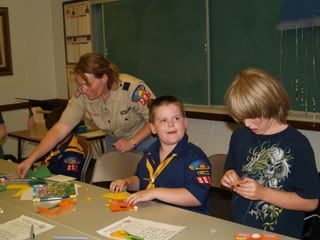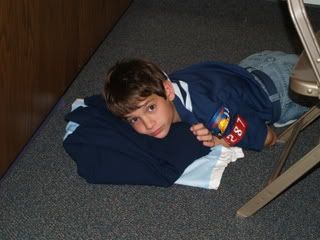 Jonathan joined the cub scout troop at church back in September. It is made up of all the boys in our stake because the ward groups are so small. It is a fun little crowd and we are still learning the names of all the boys. Sue Williams and Kati Blackledge are the leaders. I am a supporter of the scouting program that gives little boys and big boys good goals to achieve. This night we were making thank you notes for important people in our lives. The boys were supposed to write a note to a teacher, parent, or grandparent to tell them thank you for all of the wonderful things that they do. Well I had to chuckle when Jonathan wrote his note to Spencer Williams who had given Jonathan a Webkinz for his birthday. Jonathan was so thankful that Spencer introduced him to the world of Webkinz! Aye, aye, aye! What about me and all of the meals I make for him, or his dad for putting a roof over our heads. No gratitude for that. Just the boy who gave him a stuffed animal with internet access! Too funny!
The last den meeting, the boys got to make these really cool ornaments out of pie plates. They used a hammer and a nail to poke holes in the plate following a template of a star, tree, or wreath. When they were finished, you could hold up the plate to a light and the light would come through the holes. Very pretty and fun for the boys to use tools.
It's a good little crew and I think through the years, these guys will become really good friends and a good support system to each other. Isn't that what scouts is all about?