We are quickly outgrowing our little home, so we have an addition in the works. Even though there has been a lot of prep work going on, this is the first photographed evidence that we are moving forward. Lance rented a machine to scrape the grass off the top layer of the yard. The boys helped a little bit to roll up the grass. It was heavy! Of course Lance did most of the work and we all stood around and acted like we were working! It will take awhile to get this thing built, but it will be so great! We are adding a family room, master bed, bath, and closet, and a laundry room, and expanding the dining room.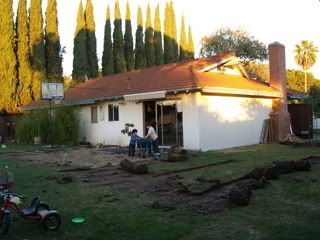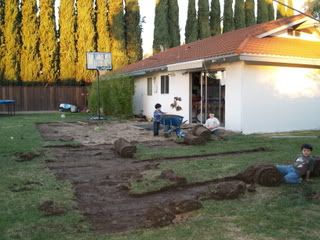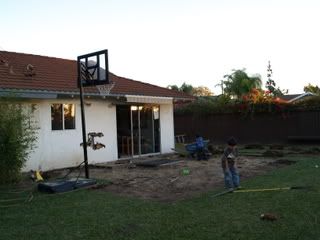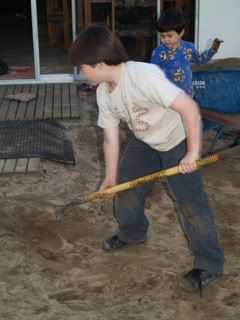 The boys were assigned to shovel the sand and move it to the sand box. They worked pretty hard and only complained a little bit. Lance made a deal with them that if they were to fill the wheelbarrow so full that he couldn't move it, they wouldn't have to work anymore. Well, they filled it as full as it would go and they were so excited that they might be done working for the day. It was quite a disappointment that their daddy was so strong that he only had a little trouble getting the wheelbarrow to move! It was funny!
Anyway, I will try to keep up documenting the progress.