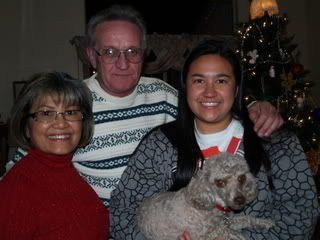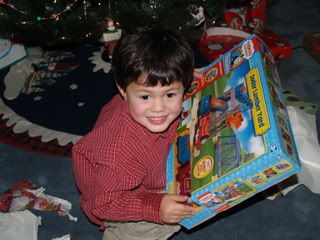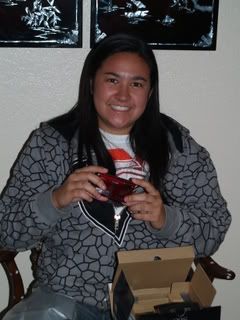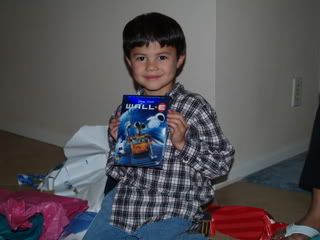 My mom always does Christmas Eve dinner. It is what she learned from my dad's family(The Smithson's) when we lived in Indiana. They were the ones who introduced her to Christmas traditions because she grew up in VietNam in a Buddhist family. She recently told me that the big Catholic church in Saigon was always decorated around Christmas time and she always thought it was pretty, even though her family never celebrated Christmas.

So what we always did growing up was have a big family dinner on Christmas Eve and we would then open gifts from each other. As children, my sisters and I always thought that it took so long to get through dinner and washing the dishes because we had to do all that before we could open the presents! But now I torture my children and make them wait too! It's so silly the things you do! I guess we don't have to do the dishes, but as an adult, it just feels good to have it all cleaned up before you move on to fun stuff.

Then, Christmas morning was always when we would open gifts from Santa. It was so fun to go to bed after opening presents with our family, and then anticipate finding more gifts the next morning!

Here are some photos of the boys enjoying their gifts from Santa! Of course Jonathan woke up way too early on Christmas morning and we had to send him back to bed disappointed. Are we the meanest parents or what? But we finally got out of bed around 6:30 or 7am and we enjoyed a fun morning opening gifts and playing!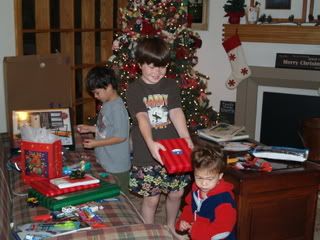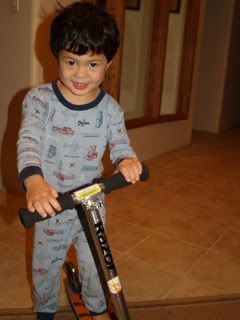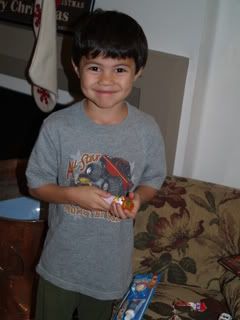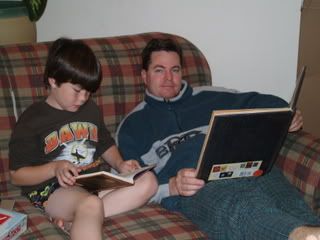 Levi likes his Pez dispenser and Jonathan got the book, "Tales of Beedle the Bard".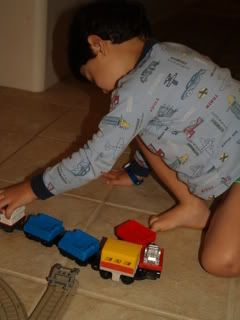 Seth loves trains! Price found a piece of gum from someone's stocking and he's chewing it. Doesn't he look mischievous?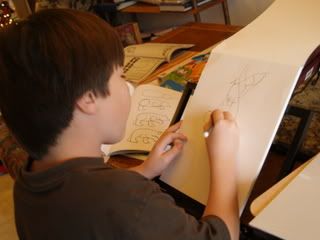 Both big boys got new art kits and some how to draw books. Super cool!
Kirk and Brooke and kids stopped by before dinner at the Koontz's. We had a fun visit with them because we hadn't seen them for a long time since they live in Guadalajara while Kirk is going to medical school. It made our day fun to have visitors! Then we just hung out and ended up playing monopoly for hours because Jonathan got the game for Christmas and the boys just wanted to play games together.
Levi had made some gingerbread cookies and saved them for Santa. It was very important to him that Santa got a treat. When he saw the plate with the cookies only bitten and not completely eaten, he thought that Santa didn't like the cookies. We had to explain to him that Santa can't eat all of the cookies that he gets. He's in a hurry and he gets so many cookies from all of the children in the world, he can only take bites!