Jonathan and Levi got an itch to cut out paper hearts. Well, if you know me, you know that I cannot resist working with paper and I have stacks of paper that needs to be used, so of course I could accomodate these boys with their request. Then once they got started, they couldn't stop. They just kept cutting out more and more hearts. We filled up our big mirror with them and then we put some in the window, but then we didn't know what to do with the rest of our hearts and it seemed a shame to let them go to waste. They had to decorate something! So we decided to staple them to ribbons and hang them from the ceiling. We had fun and it looks so festive!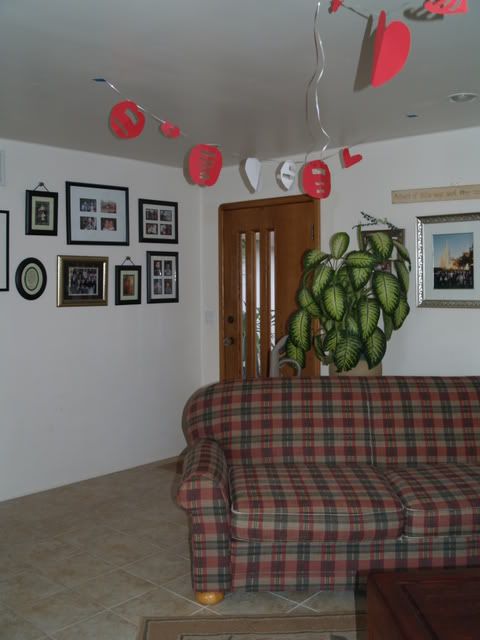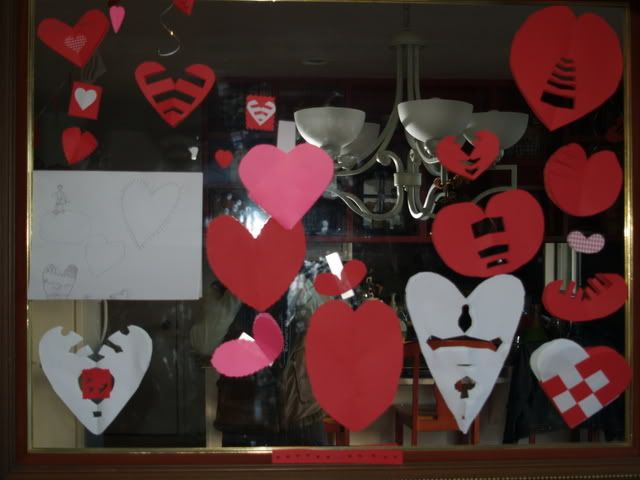 I really love the fingerprints that you can see on the mirror too.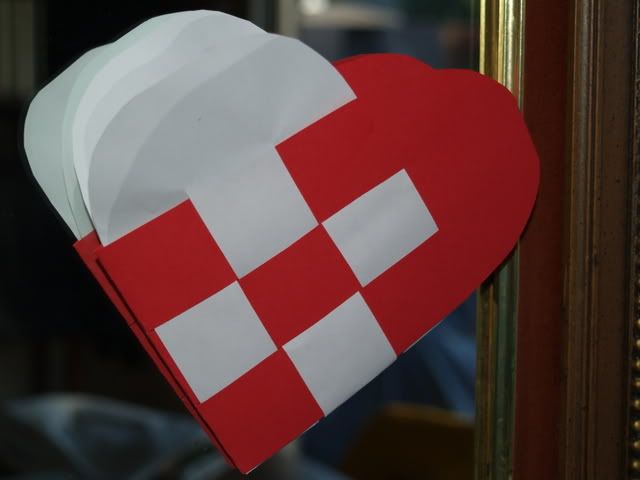 I really love these Swedish heart baskets that our friend, Mari, introduced us to. They make these in Sweden at Christmas time and hang them on the tree. They are a little tricky to weave, but once you figure it out, they are so fun to make.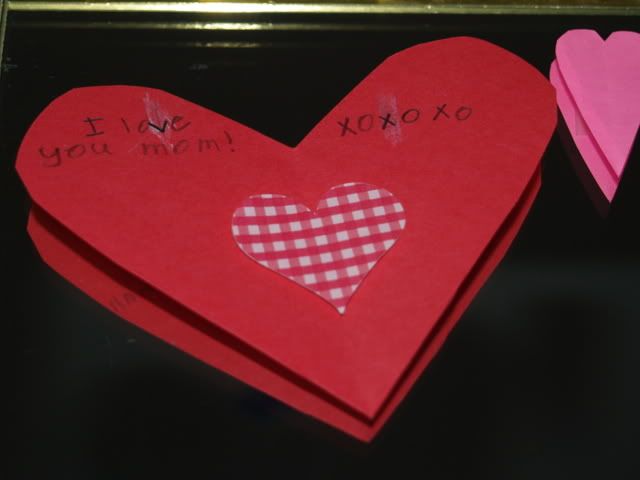 I love it when Jonathan gives me love notes.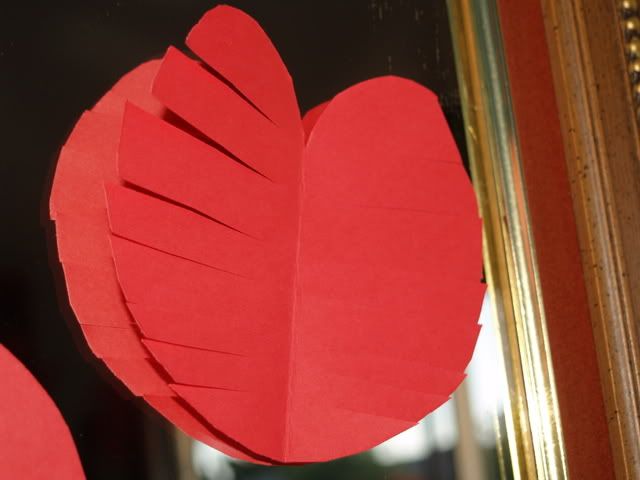 Levi got really creative with this one.