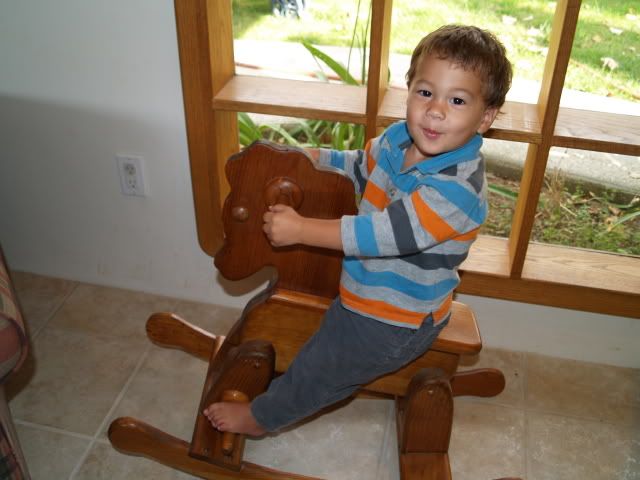 Price loves to ride this rocking horse. He was riding it so hard one day, he tipped over backward and he got a big goose egg on the back of his head. It was so sad. But he doesn't look sad now, does he?

He also loves to scoot around the backyard on this trike. He and Seth are constantly fighting over it. Most of the time, Seth wins. But when Price gets a ride, he uses his little feet to move it. He doesn't know how to use the pedals yet.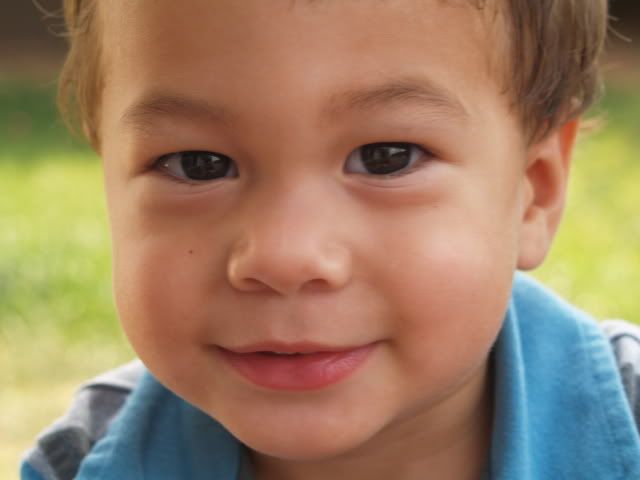 I could smooch this little face all day long! It is so sweet! We call him our golden brown boy because his hair and skin are golden brown.