A bobcat operator brought all of his equipment on 1/17/09 and dug trenches for the footings of the addition. I kept telling the kids that the digger was coming and they were so excited. They had a pretty good view from the back door, but they wanted to be out in the action. Too bad they are not safe on a construction site. It was fun to watch the work being done and now the boys are having a great time playing in the trenches and on the pile of dirt the operator created.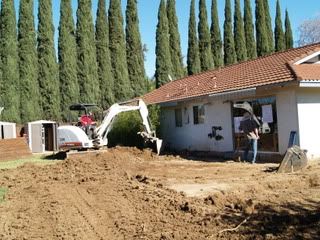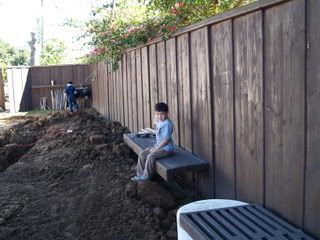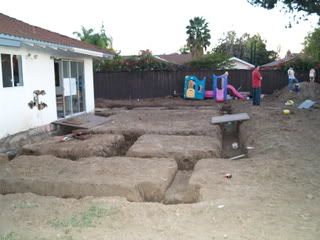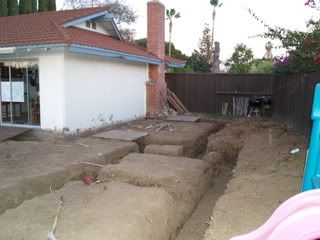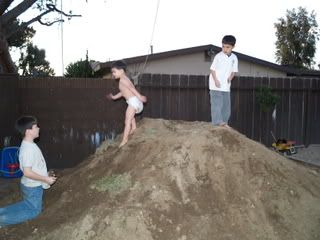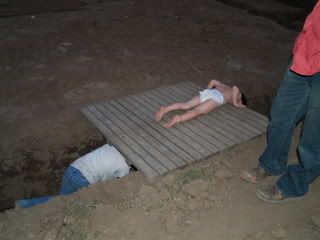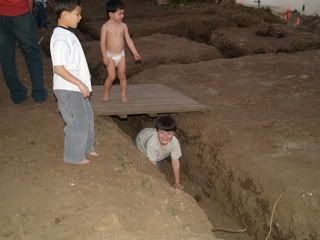 In one side and out the other.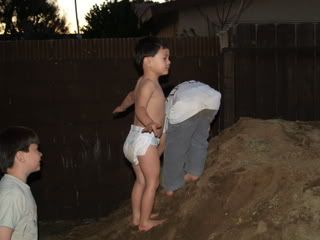 Seth made up some surfing moves as he slides down the side of the pile. It is very comical to watch him dance. He's got some serious moves. And the diaper makes it all the better!